Lake Manager's Report – December 2017
1. The MPOA dredging contractor has shut down for the winter. All of the in-lake sediment pipeline in West Bay and through the designated boating season pipeline crossing has been "sunk" for the winter. South of the designated crossing, a portion of the pipeline is floating at the surface and has been marked by buoys. The remaining pipeline south of that point has been detached and moved into the southern part of South Bay, and secured against the west shoreline.
2. Any winter lake user should use extreme caution when in the vicinity of the floating pipeline (as shown below), roughly between Wickline Islands on the east and the Highland Shores beach on the west. Winter lake users are also reminded of the presence of the rip-rap "collars" around Wickline Island and O'Brien Shoals.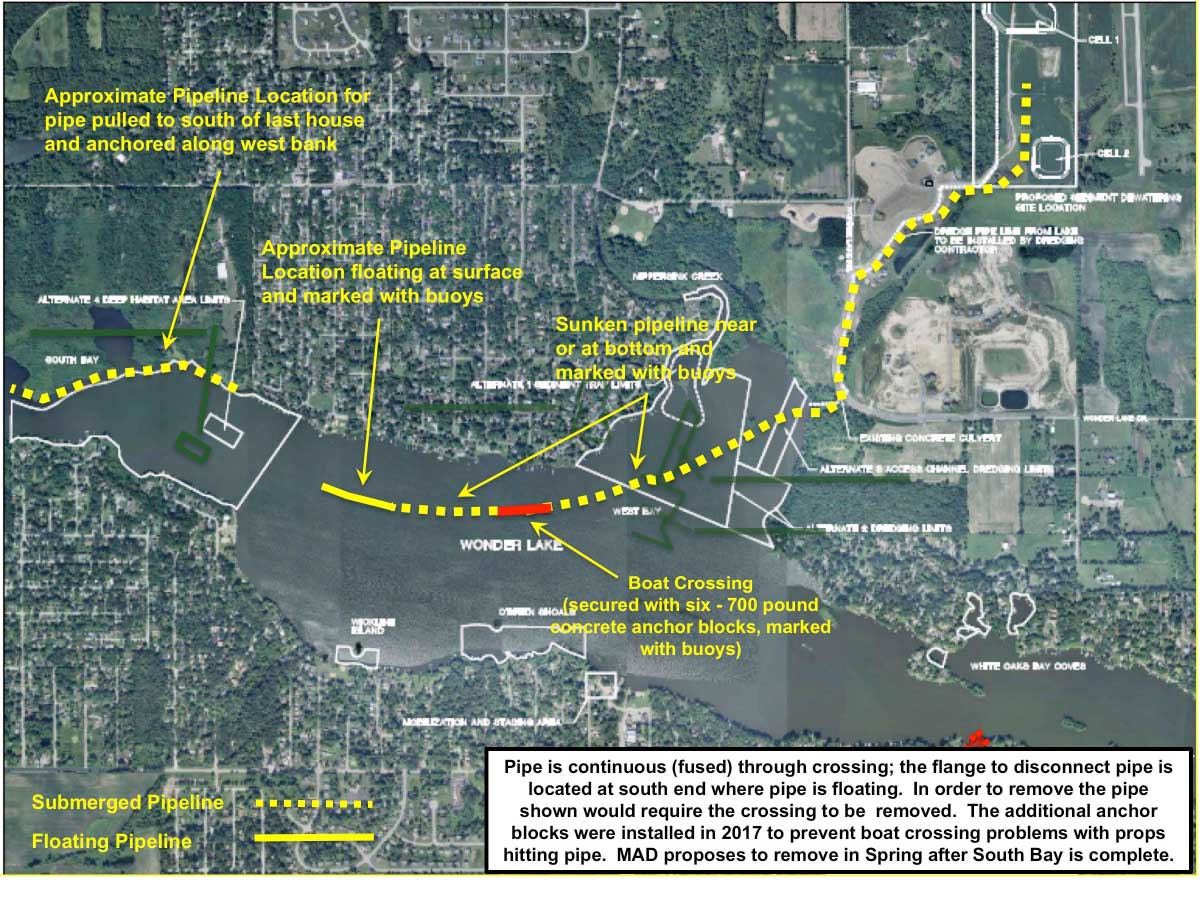 3. The dredge will be removed from Wonder Lake over the winter for servicing / maintenance, but will return in Spring 2018. It is hoped to get South Bay and the remaining areas at O'Brien Shoals completed as early as feasible in 2018, so that the remaining areas to be dredged in West Bay will be off the main body of the lake.
4. The water samples from last groundwater monitoring event of the year, as mandated by our IEPA dredging permit, were delivered to the state-approved testing lab on December 4th. The most recent lab results are not back yet, but none of the IEPA groundwater testing done to date, since the start of the dredging, have indicated any issues related to groundwater quality or compliance with our IEPA permit.